Aesthetic and creative environment…
Our unique range of gas fire pits and fire bowls are designed to increase your enjoyment of your outdoor spaces and lengthen the time for which you can comfortably occupy your garden, patio or balcony.
Elementi gas patio heaters and garden fires are available in a wide choice of finishes and colours, in either natural stone or ceramic surphase to suit the space they are to occupy. Specially designed fire beds and gas fittings are manufactured in an attractive stainless steel for durability and then fitted to the appropriate fire pit, fire bowl or fire table to complete a unique 'outside fire' with a sophisticated or rustic appearance, as required.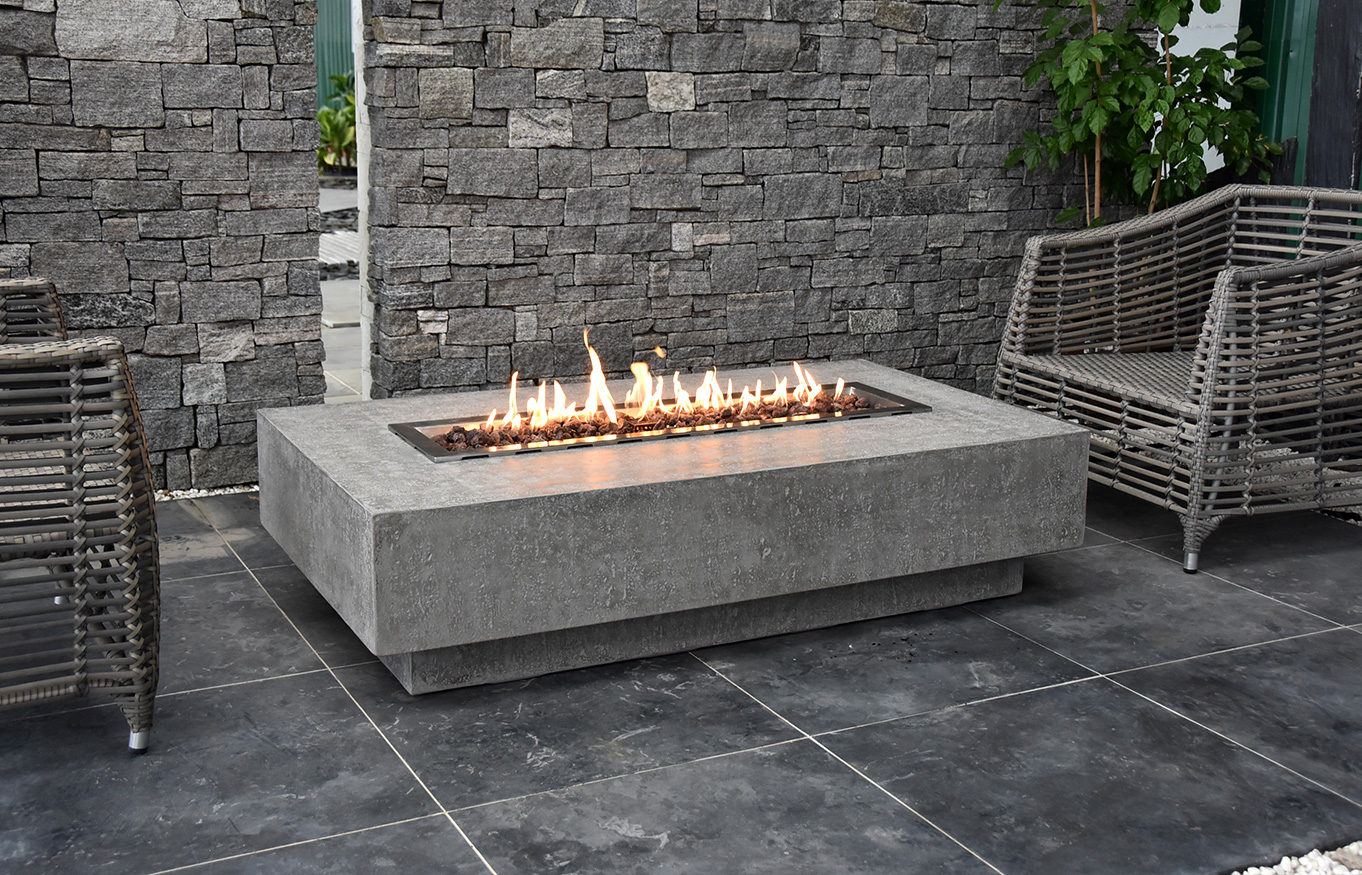 STONES Outdoor construction
Natural stones retain a timeless beauty. These special materials from the depths of the earth without processing create a wonderful sense of Mother Nature's characteristic. The value of the collection enriches the entire landscape as a result of the unique construction carried out using innovative technology. For elegant decoration and impressive design.
MODERN DESIGN SHAPES IDEAS
We decided to make a product of excellent performance using the best materials available. Thanks to the stainless-steel shelves, the zinc / magnesium-coated steel frame elements, and the rust-free base paint, you do not have to worry about the effects of the weather. The appearance and quality of the product will remain unchanged over time.