Electric Fireplaces British Fires

INSTALLATION TO SUIT YOU
The New Forest electric fire takes flame technology to the next level. The LED flame visuals are almost unbelievable in the deep real fires colors and spread throughout the wide fire utilizing every angle. The signature logs are crafted from high quality materials that perfectly form together and capture every detail you would expect to see in a log found whilst walking in the New Forest.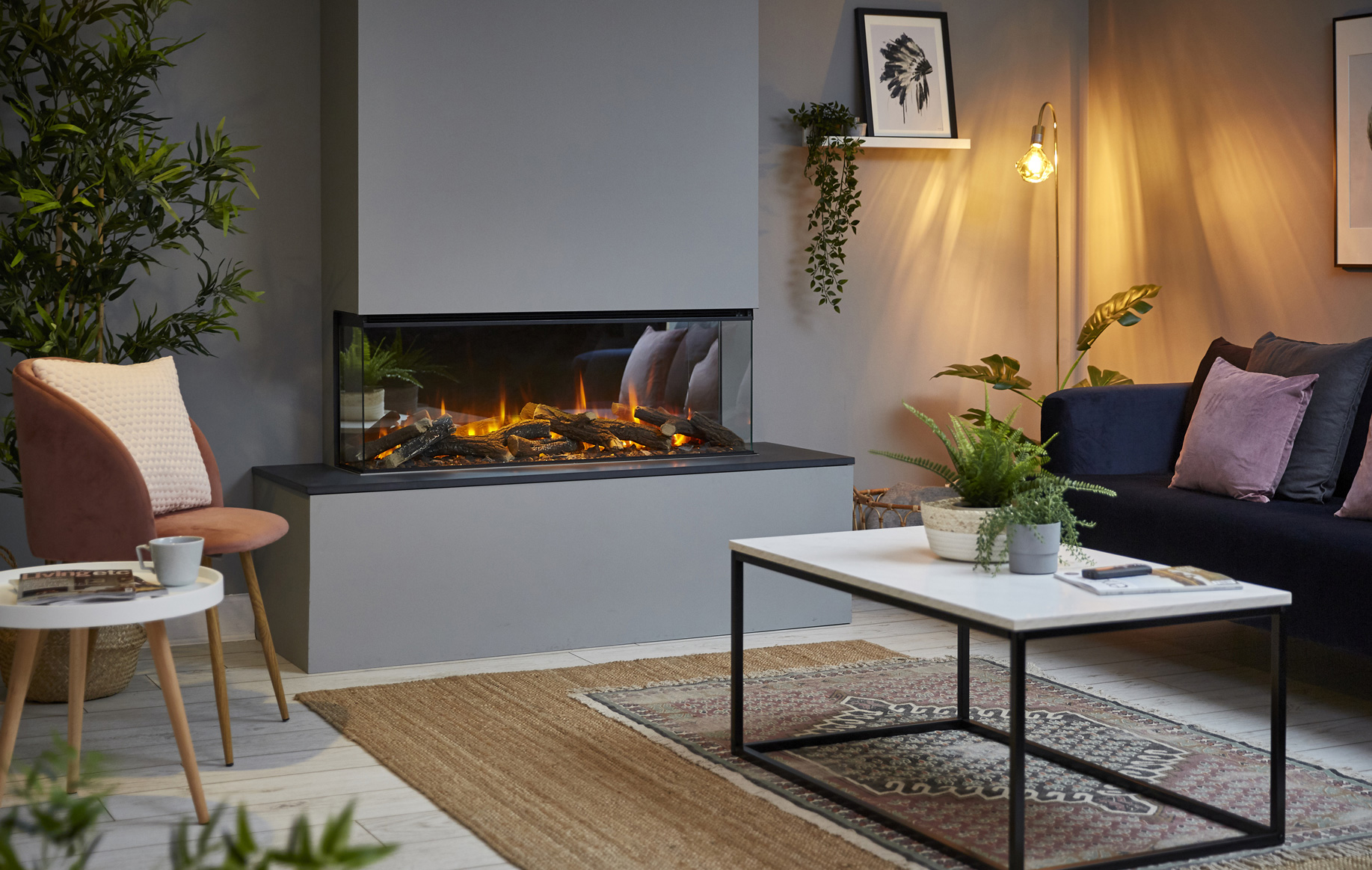 3-Sided Installation
Keeping both the left hand and right hand sides open for an ultimate viewing feature. On our example we have shown the fire with a raised hearth slate topped C section to compliment the fire.
Forest View
The Signature logs are inspired by the rural New Forest in Hampshire, England. They sit comfortably on an underlay of wood chippings and husk which delivers a real earthy feel.
Slate View
Using only the Signature logs, diamond light crystals and slate supplied allows more light from the fuel bed to show through. Ultimately, this setup brings more light to the situation.
Deluxe Real Logs
The signature logs that are crafted from the rural New Forest in Hampshire sit comfortably on an underlay of wood chippings and husk which delivers a real earthy feel.
Diamond Light
A dynamic way to show how light can enhance the visual aspect of a flame effect. This is something magical. The fuel bed color changes takes you through a journey of tranquility.
CHARACTERISTICS OF ELECTRIC FIREPLACES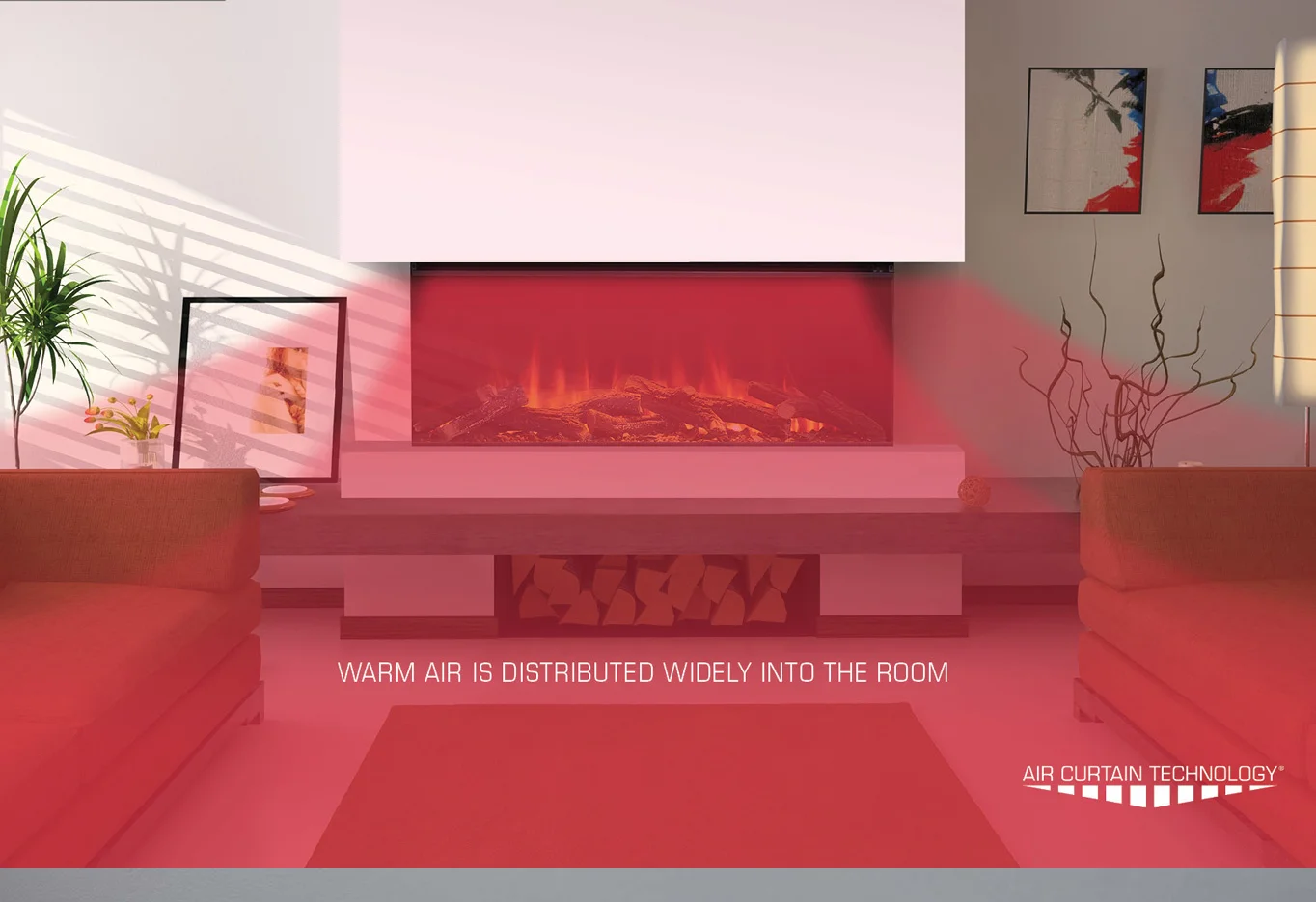 AIR CURTAIN TECHNOLOGY
The patented mechanical design not only commands, but is designed to efficiently distribute heat throughout a space.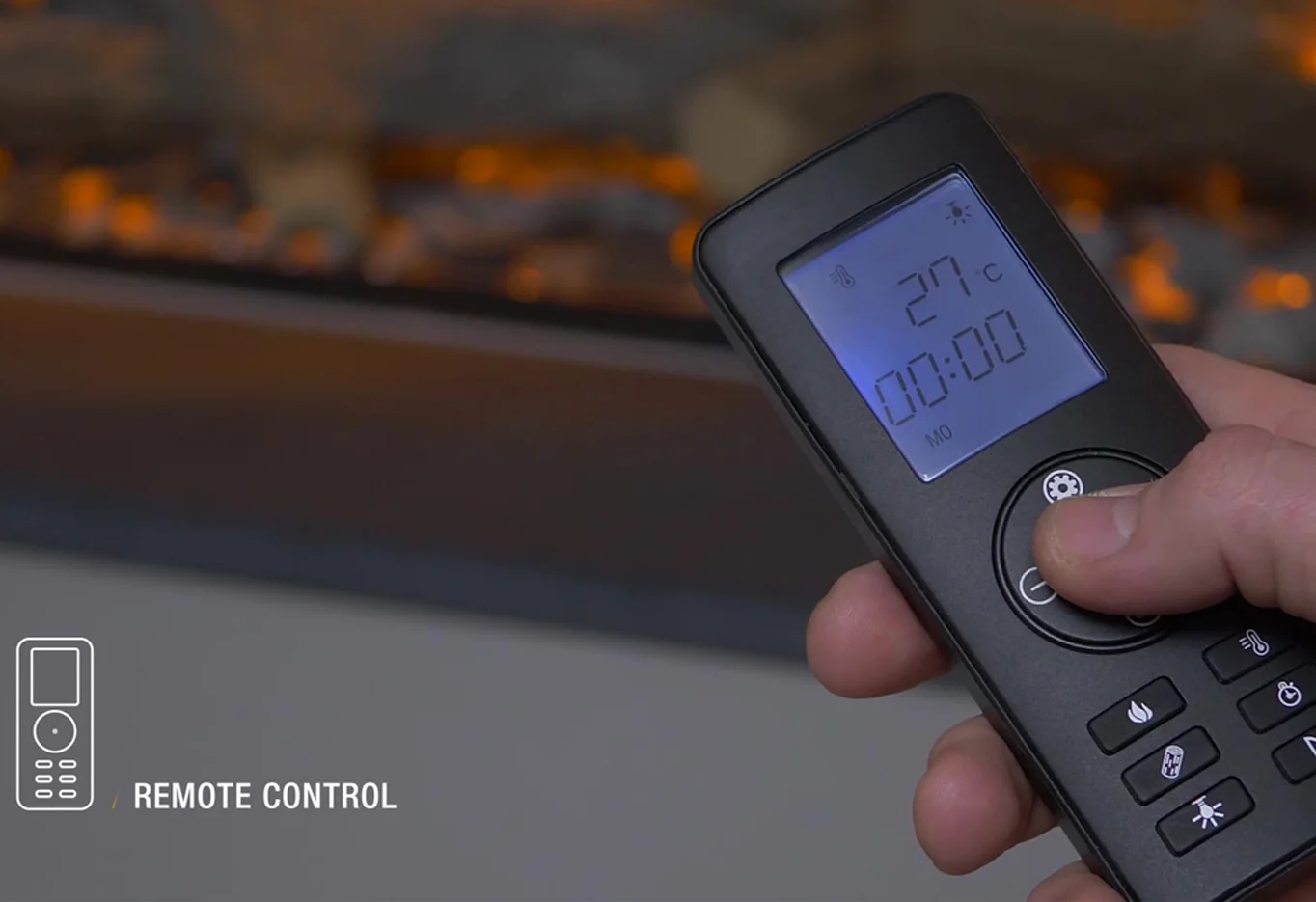 REMOTE CONTROL
Each New Forest electric fireplace is equipped with a remote control that bridges the connection between you and your ideal atmosphere.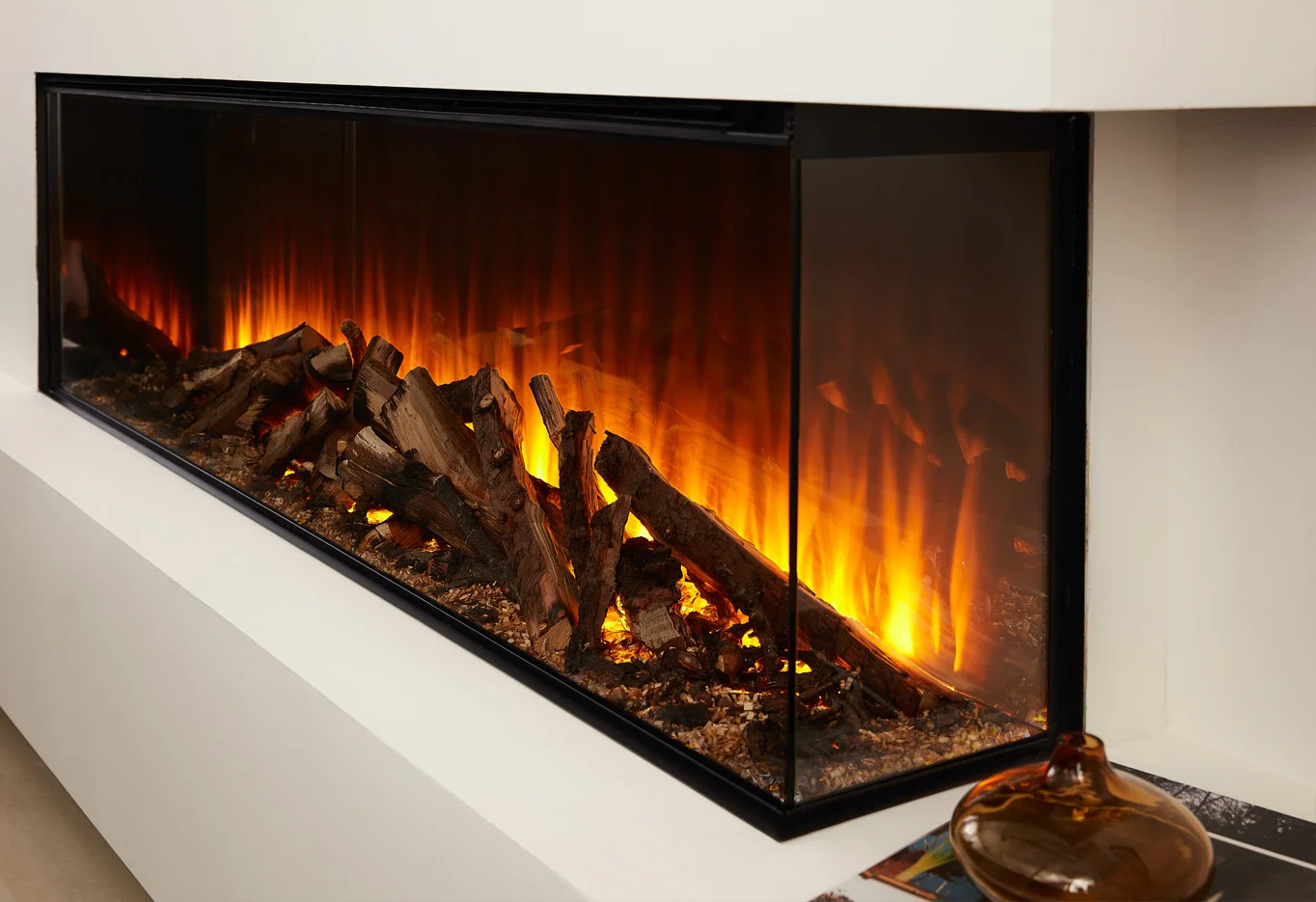 INSTALLATION VERSATILITY
Installation options include 3-sided, corner or recessed designs that provide full design flexibility regardless of the type of space.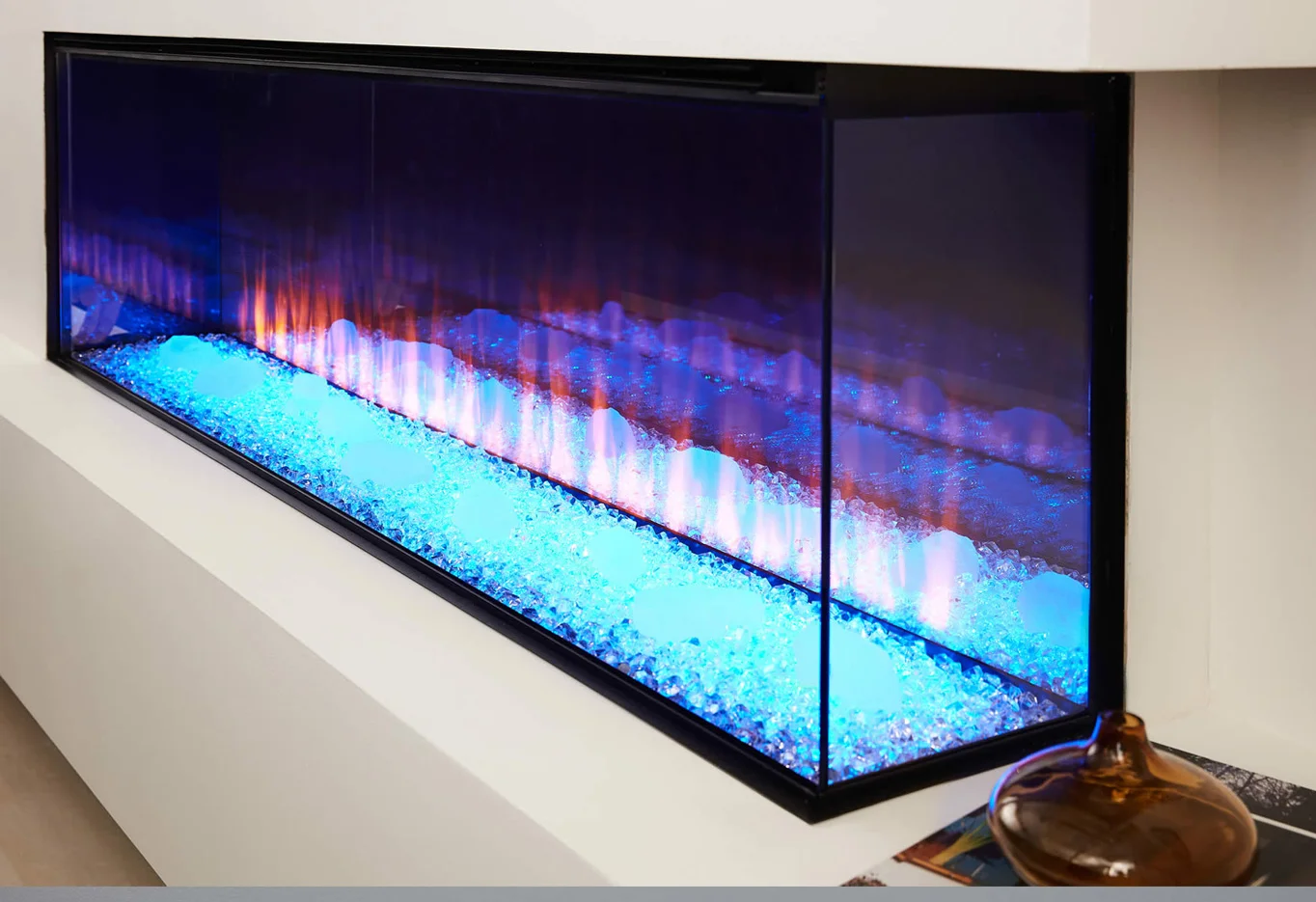 LIGHTING EFFECTS
Choose from three fire colours that each provide a unique style or use the colour palette setting to cycle through all available options.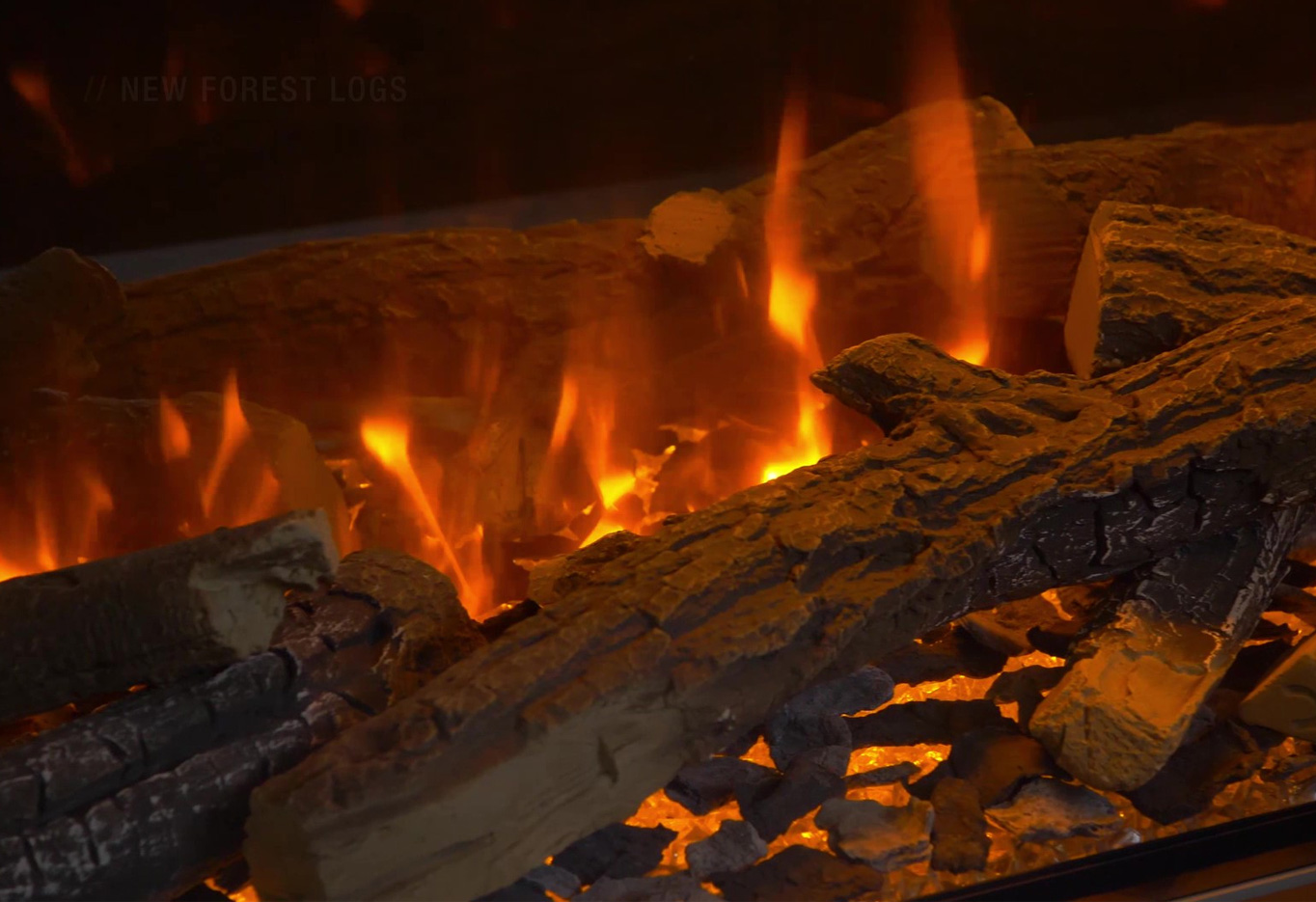 FLAME CONTROL
Choose from four settings to adjust the brightness of the flame to suit your mood or adjust its height.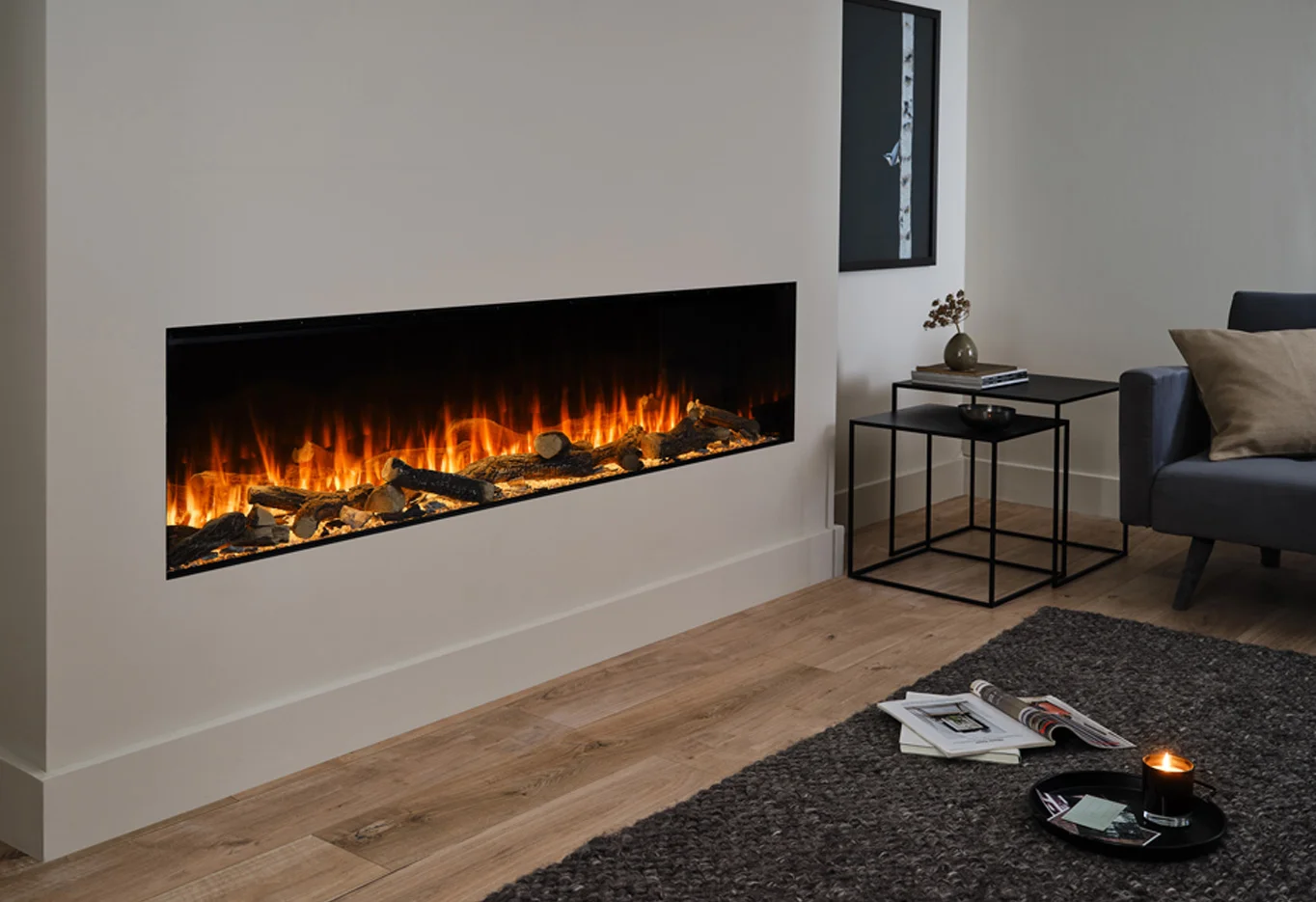 THERMOSTATIC HEATING
Choose a temperature between 17° and 27°C and the fire will do the job of heating the room effectively.